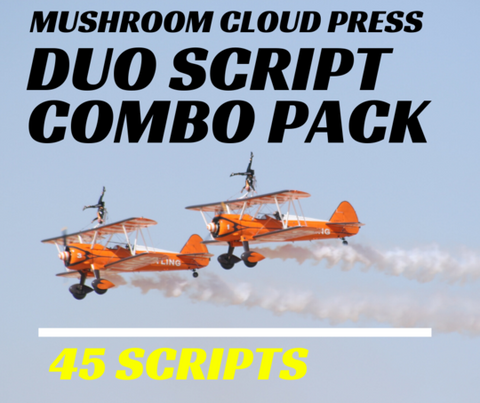 Mushroom Cloud Press All Duo Sets Combo Pack - Best Deal on Two-Performer Pieces
NEW! A complete library of 45 duo and duet scripts, two-character and multi-character, including multiple state and national tournament winning pieces.
You get all the duo scripts we publish, ready for your students to win with at their next tournament.

This combo pack contains the following four sets:
Duo for Two Girls
Duo for Guy & Girl
Duo for Two Guys
New Duos for 2019
That's a $170 retail value... and you get it for 60% off!
Related products