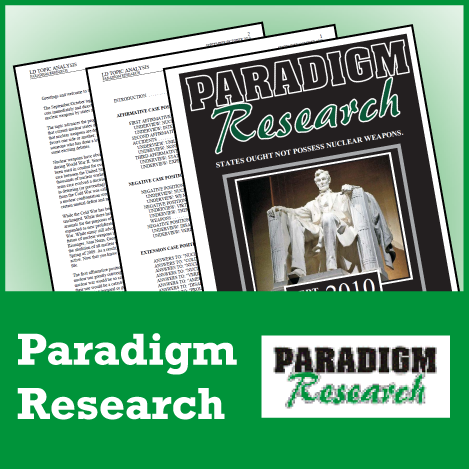 Paradigm Research Policy File: Paradigm Counterplans
Since 1993 Paradigm has presented the finest resources for CX, LD and PF debate. Each title is prepared by experts and produced with high internal quality and responsive client service at every step.
When you choose Paradigm, you've made a smart investment – you'll save time, money, and enhance your abiltiy to succeed at every level of competitive debate.
Related products