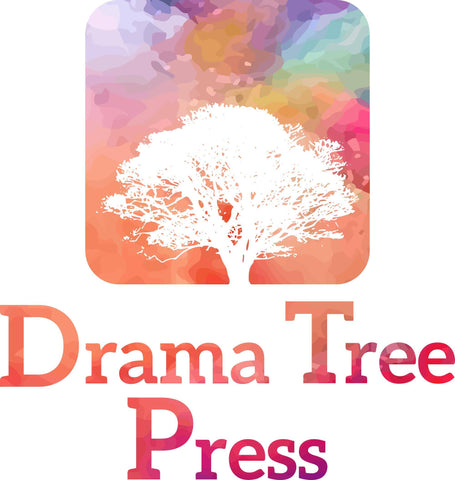 Best of Drama Tree Press vol. 3
Since 2002, Drama Tree Press has published award winning scripts for performers of all ability levels and audiences of all agees.  Our collections are filled with stories people can relate to, laugh at, and cry over.  They are filled with characters we can cheer for, grow with, and carry within us.  Our titles have been performed all over the country in competition and as full length shows, have been at the top of many national and statewide tournaments, and in many cases are much more than 10 minute cuttings.  Rather, in our literature,  you will see shows that allow for no two cuttings to be the same.  One constant with our literature is the use of flashbacks and narration to create complete stories.  
Titles in Each Book:
Best of DTP- 3 (72 pgs)- $75
Jane's Park Bobby Collins 
Nothing short of a dramatic classic. This play isolates love and family into such a meaningful message and does so with such deep character development. The story of Mark and Jane and their choice between treating Jane's cancer or protecting the life of their unborn child has touched all those who have had the pleasure of experiencing it.   (Cast: 2 - Male & Female)


Someday You'll Find It Lynn Anders 
A simple story of innocence lost as two life-long friends are forced to cope with the harsh realities of fate. This true to life memory play defies convention and truly captures what friendship really is. Award Winning Play! (Cast: 2 - Female & Female)
Steve Bobby Collins 
How can Christmas transform from a joy into a nightmare? This is the reality that Pam deals with every year as she relives the holiday season that has come to pass: a fight that ends in silence, a long drive north, an icy accident that takes her husband's life. Without saying "goodbye" or "sorry", Pam is thrown into a depression that anyone who has felt loss can identify with. Her only saving grace is the angel which her husband gave her, the angel that reminds her that he is watching over them. (Cast: Female)
A Year of Firsts Susan Miller
For her entire life, Rebecca did what she thought society wanted her to do.  She worked hard and married a man.  After realizing her happiness was not tied to what society wanted for her, but what she wanted for herself, Rebecca leaves her husband and falls in love with a woman.  Tragically, just as she begins her new life, her new love is ripped away from her. (Cast: 1 Female)
Martha Man Madeline J. Schoner
When Angel meets The Martha Man (aka Edward) her life changes and she soon begins to realize the true fragility of life as Ed's Cardiomyopathy gets in the way of a lifelong relationship. 
(Cast 2: 1 Male/ 1 Female


The Lineup Grant Matthews
Have you ever spent a night in jail with a sock-puppet? Henry has. And throughout this short comedy, he also experiences the darker side of justice as he-s mistakenly selected in a police lineup. A hilarious onslaught of characters makes this fast-paced dialogue a riot. (Cast multiple: Male/Female) 
Fly Away Claire Dowling 
After a brain injury leaves her husband a shadow of his former self, Susan fights to bring out the person he once was, the person she fell in love with.  Ultimately, as Susan abandons Michael, we see that sometimes what we are looking for is right in front of our eyes. (Cast 2:1 Male/ 1 Female)
So Clearly Trent Daniels 
Jonathan has a gift. He has visions of the lives of those he comes into contact with during the random routines of daily life. When he meets Debra, a realestate broker, his gift allows him to not only see into her life, but also become a part of it. Jonathan's gift turns from a blessing into a curse when he foresees Debra's death pushing the two apart. A well written combination of a witty relationship and curious intrigue. (Cast 2: Male&Female)
Related products