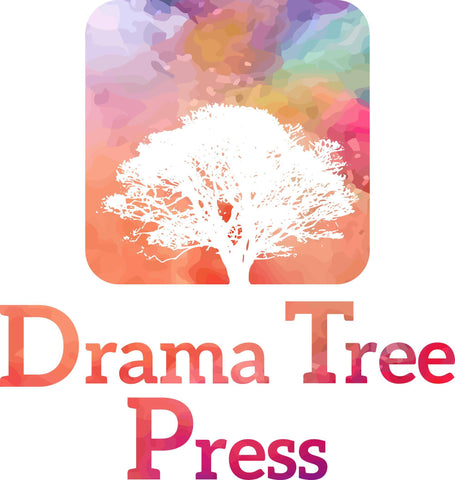 The Dog Whisperer by Nicholas Cook
Since 2002, Drama Tree Press has published award winning scripts for performers of all ability levels and audiences of all agees.  Our collections are filled with stories people can relate to, laugh at, and cry over.  They are filled with characters we can cheer for, grow with, and carry within us.  Our titles have been performed all over the country in competition and as full length shows, have been at the top of many national and statewide tournaments, and in many cases are much more than 10 minute cuttings.  Rather, in our literature,  you will see shows that allow for no two cuttings to be the same.  One constant with our literature is the use of flashbacks and narration to create complete stories.  
Titles in Each Book:
The Dog Whisperer Nicholas Cook $80
The family dog is sick and not responding to anything. As a last resort, they bring in the renowned dog expert- The Dog Whisperer and his assistant Dwight.  They encounter a family that includes a grandfather steeped in conspiracy theories, children who have very little redeeming qualities, and a husband and wife who desperately need some therapy.  In the end, we realize the dog is a rat and dad might have rolled over the real dog with his car- a few times. Proof that you can't spell 'dysfunction' without fun.  Perfect as an HI with a mix of male, female and neutral roles.
Related products