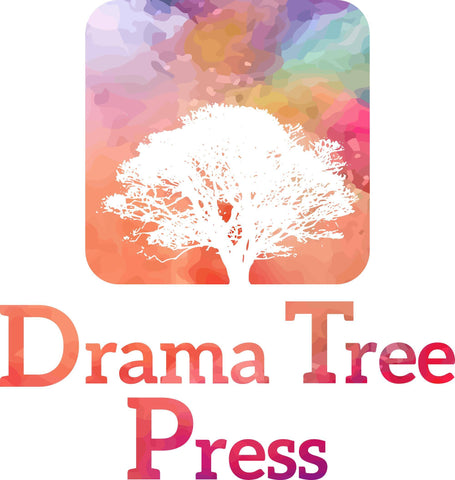 Drama Tree Press: It's Therapeutic
Since 2002, Drama Tree Press has published award-winning scripts for performers of all ability levels and audiences of all ages.  Our collections are filled with stories people can relate to, laugh at, and cry over.  They are filled with characters we can cheer for, grow with, and carry within us.  Our titles have been performed all over the country in competition and as full-length shows, have been at the top of many national and statewide tournaments, and in many cases are much more than 10-minute cuttings.  Rather, in our literature,  you will see shows that allow for no two cuttings to be the same.  One constant with our literature is the use of flashbacks and narration to create complete stories.  
It's Therapeutic by Margaret Erickson- $85 (70 pages)
Margaret Erickson continues the Bad Words and Training Series hilarity with the third installments of each series. 
Bad Words 3: Ride Along Margaret Erickson
Here we go again.  After nearly killing Mr. Rooney (again) the Autumn and Caroline are sent to the scared straight ride along program for future felons.  When they arrive, they encounter Captain Rooney- who has many of the same hallmarks of his twin brother- Principal Rooney. As the girls attempt to share their vision for policing, their use of a taser puts another Rooney in jeopardy.  Their visions along with the way they interpret the meaning of words and rules are not only legendary- they just might be illegal. Can be played as a female/female duo, a duo with multiple characters, or an HI. 50 pages of delight!
Therapeutic Training Margaret Erickson 
They're at it again. It's the third chapter of the Basic Training experience.  Tom has not only landed a soul mate, he's also managed to screw it up by listening to Steve's advice (once again). When Sally insists Tom attend to counseling and to get rid of Steve as a friend, Tom hatches a plan that just might be crazy enough to work. Can be played as a humorous male/female duet, a multiple character DUO, or an HI. The script can easily be cut to be performed without the 2nd male (cast: 1 female, 2 males).
Related products