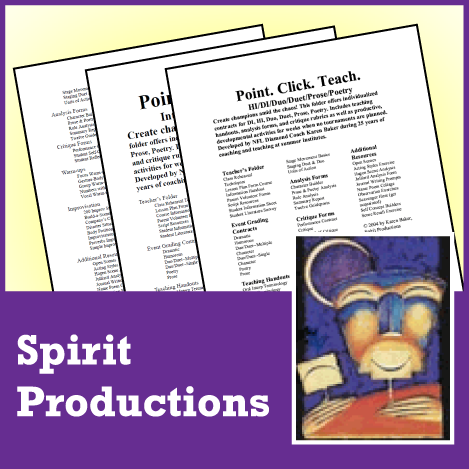 The Cutting Edge Script Database (DI, HI, DUO) by Spirit Productions
The Cutting Edge is a database of championship HI, DI and Duo scripts for Forensics competition. 
There are over 450 scripts identified in the Cutting Edge. 
The database gives you the title of the script, a synopsis, the gender of the performer and publisher of the script. You receive the database in Excel format. 
You can also add your own scripts to the database as it is modifiable. Spirit Productions' products are created by Karen Baker. Karen has taught for over 25 years and has coached 8 State Champions and an NFL National Champion.
Related products