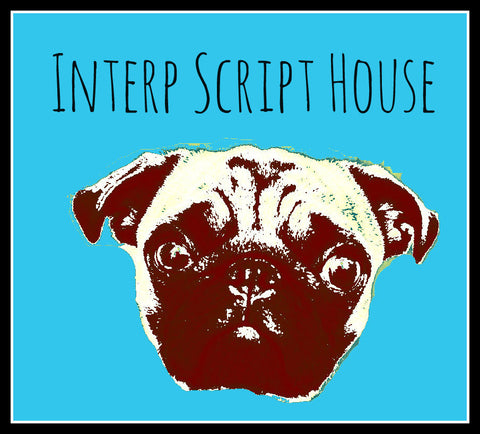 Interp Script House -- Pack 1
ISBN 978-61387-094-5
Ghost Bashers
Humorous Interpretation (Male or Female)

In this wacky spoof of popular ghost hunter reality shows audience members get the chance to question how much reality is actually involved in the show.

Born this way
Humorous Duet (Male/Female)

After living life literally still attached by the umbilical cord, this odd couple gets lost in the woods as the son contemplates making a break from his overbearing mother.

My Least Favorite Horror Movie
A Dramatic Interpretation (Male)

After being outed as gay to his classmates one high school student navigates the trials and tribulations of learning to accept oneself while comparing the experience to his favorite horror movies.

Beezlebub's Revenge
A Humorous Interpretation (Male/Female)

After being humilated by Satan, his sassy feminine assistant Beezlebub recruits a misfit crew of characters to rebuild his image.

Ape in the Garden
A Dramatic Duet (Female/Male)

After growing up with her abusive father an emotionally stunted teen is stuck with the mind of a small child.  She uses playful stories and her imaginary friend Professor Charles to cope and heal.
Related products