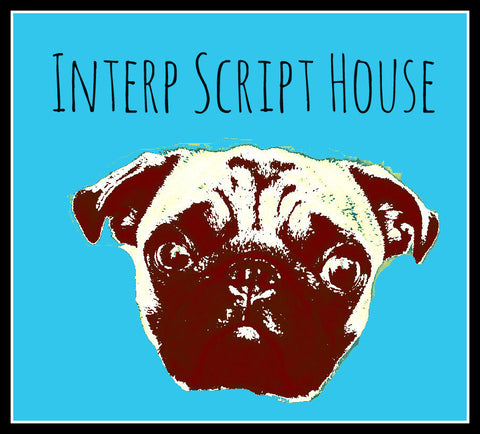 Interp Script House -- Pack 3
ISBN 978-61387-103-4
Becky
A Humorous Interpretation (Either)
After Santa's newly created doll Becky turns out to be a huge success, she starts to reveal a much darker demonic side that Santa is completely oblivious to, but everyone around him seems to notice.
Mental Dental
A Humorous Duet (Either/Either)
Deidra overcomes her fear of the dentist and walks into "Mental Dental" with a raging toothache. Unfortunately, Dr. Dippy is a money grubbing psychopath that hasn't had a patient in weeks and has fired the entire staff in this zany comedy.
Thanksgiving Hunger Strike
A Dramatic Duet (Either/Either)
Two juveniles that have been stuck at a mental asylum for years pass the time with card games on Thanksgiving. Things heat up as the two learn what put them there in the first place and what they truly have to be thankful for.
Wild Pig Freckle's School of Wizardry
A Humorous Interpretation (Either)
In this wild parody of the popular Harry Potter book series, Kerry Planter stars in his own television game show where he shows reckless disregard for his schoolmates. As the points start stacking up so do the jokes with a cast of characters including a morbidly monotone potions teacher, a sassy Headmister with a new Bolivian boyfriend and a rabid drooling raccoon.
Falling Down the Rabbit Hole
A Dramatic Interpretation (Female)
After finding out she's pregnant at a very young age Alice uses her connection to her favorite childhood book Alice in Wonderland to cope with the difficult situation. After a scare sends her to the hospital she learns that adulthood isn't all tea parties and chasing rabbits.
Related products