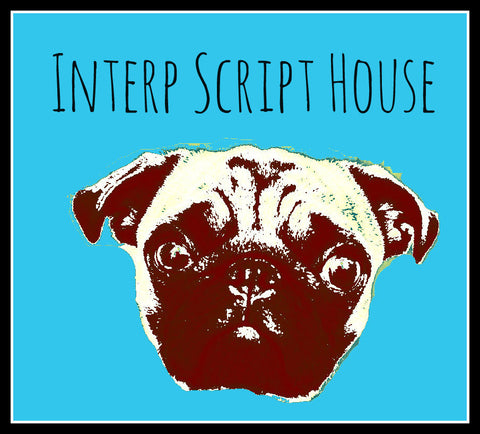 Interp Script House -- Pack 4
ISBN 978-61387-104-1
Lil' Greasy Tater Queen
A Humorous Interpretation (Either)
Welcome to the annual Lil' Greasy Tater Queen Pageant where little girls from all over compete to win the coveted year supply of tater tots. This fun script exposes the wackiness inherent in child beauty pageants.
The Freedom Games
A Humorous Interpretation (Either)
This hilarious parody of The Hunger Games series shows just how far some people will go to celebrate their country as a new competition has been developed to replace the Fourth of July. There are epic displays of patriotism, second degree burns from fireworks and a European fashion designer named Cinnamon that will leave the judges begging for more.
Dog Catches Stick
A Dramatic Interpretation (Either)
After growing up in an abusive household Logan sees a dog getting beat to death. The incident that makes Logan question everything and finally stand up for a little brother in need.
The Pregnant Man
A Humorous Duet (Male/ Female)
A pregnant woman tries to relax on a park bench, but after encountering a man who thinks he's also pregnant she gets so worked up she starts giving birth. He thinks he's in labor too, but doesn't mind helping her through the process.
Bathroom Break
A Dramatic Duet (Male/Male or Female/Female)
Two schoolmates that are in a play together help each other get into character. After one finds out the other is gay, one spreads rumors around school and start abusing the other ultimately leading to a meeting in the bathroom with a gun in this powerful drama.
Related products