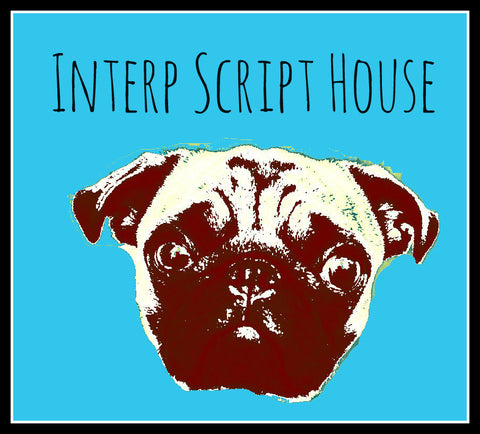 Interp Script House -- Pack 5
ISBN 978-61387-105-8
The Living Funeral
A Humorous Duet (Either/Either)
After a social recluse starts dressing up a body for a funeral the body comes to life and starts engaging her in an elaborate plot to fake a death. There's only one small problem with the plan- there still needs to be a body.
Go Home Dorothy
A Humorous Interpretation (Either)
Years have passed after Dorothy fell to her death on the hot air balloon that she used to get back to Kansas and everyone found that they really didn't get what they came to see the wizard for in the first place. The Lion has become a hoarder and Glinda is staging an intervention, but when everyone gets there they discover the Lion has reincarnated Dorothy as a doll made out of produce which he claims to be dating.
I Know Why the Caged Lady Screams
A Humorous Duet (Male/Female)
A timid young southern belle looks to her friend Roy for just about everything including an answer as to why he locked her in a cage in his kitchen.
The Kingdom
A Dramatic Interpretation (Female)
A young girl that has grown up inside the walls of an abusive polygamist compound struggles with the choice to leave after seeing everyone around her abandon those that have left before.
Happy Buddha
A Dramatic Interpretation (Female)
Josey prays to Buddha every night, but not because she's Buddhist. She's looking to find that same peace and happiness that he seems to portray while being fat. In this heartbreaking piece about a young woman's path to acceptance of her own body she learns to drop her defenses after mutilating her own body.
Related products